If the year 2021 has taught us anything, it's that it much more important than ever to be resourceful and preserve the things we love ... including our beautiful planet.
Have you discovered Planet Revive's Unpaper Towel yet? Our Unpaper Towels will help cut down on our household waste so you never have to buy another roll of paper towels again! Planet Revive has 2 different types of Unpaper Towel to offer you.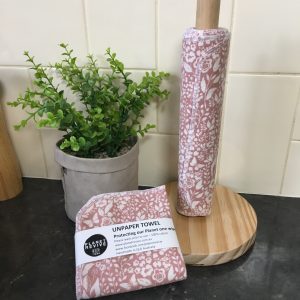 Unpaper Towel (Flannel) - 1 ply
Made from 100% flannelette cotton, these Unpaper Towels naturally cling together so you can roll them on to a paper towel dispenser or fold for easy use and storage.  This style has no clips to hold them together.
Planet Revive is proud to have the largest selection of fabrics available to suit any kitchen.
Larger than regular Paper Towels, Unpaper Towels are 24 x 24 cm.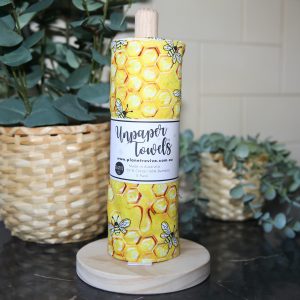 A thicker Unpaper Towel which features clips so they can easily be snapped together and rolled onto a wooden paper towel holder. Alternatively, they are a sturdy enough to stand upright on the counter.
Each set comes with 5 individual towels.  Firstly choose your 100% cotton pattern that suits your style and then either a choice of the absorbent backing (Bamboo or Cotton Towelling).  You can also choose to have no clips if you prefer to use these as napkins.
Unpaper Towels are perfect for eco-friendly households and can be used for almost anything for example, dusting, cleaning, cleaning computer screens, cleaning glasses, changing your baby, face wipes or a funky statement piece in the kitchen.
Mix and match your favourite colours/patterns to suit your decor.
Please wash prior to use. They are fully machine washable and air dry. We recommend you do not use fabric softeners as this will reduce their absorbency. You can choose from a variety of fabrics or patterns. If we don't have what you want already made, we are happy to source fabrics and make to order. In these times of uncertainty you can always be certain in the knowledge that you're helping to preserve our precious resources. If we all took a few small steps towards a greener and brighter future then surely the world as we know it could only be a better place for generations to come.